This is a change for me. I typically do not post a lot about men's fashion. However, after looking through numerous runway shows from Milan Fashion Week, I am so inspired I had to share. From the rich fabrics to the funky prints, every show left me speechless. My favorite shows during Men's Fashion Week had to be Dsqaured and Ports 1961. Dsquared was all about the bad boy prepster, with black rimmed glasses and pageboy hats to accompany their back-to-school theme. While Ports 1961 was refined and minimalistic. I really loved the sleek shapes and the muted color scheme. In my opinion clothes really do make the man, so take some notes gentlemen. Here are a few of my favorite looks from Men's Fashion Week.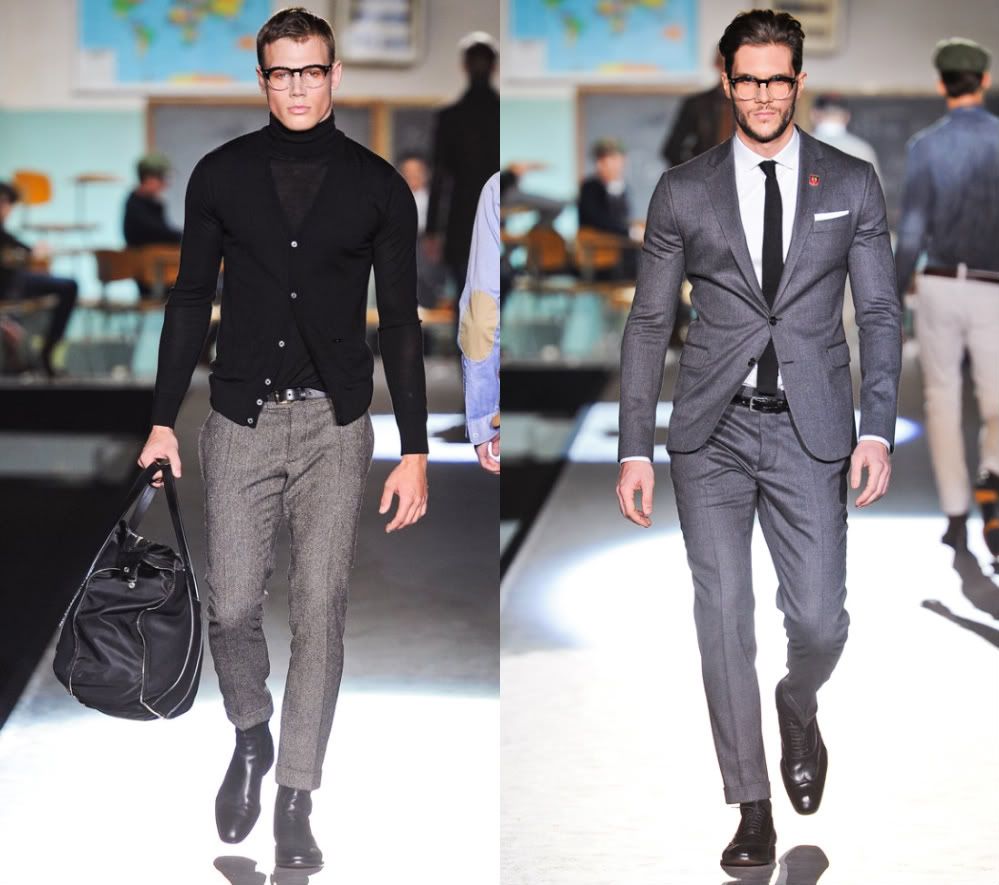 Dsqaured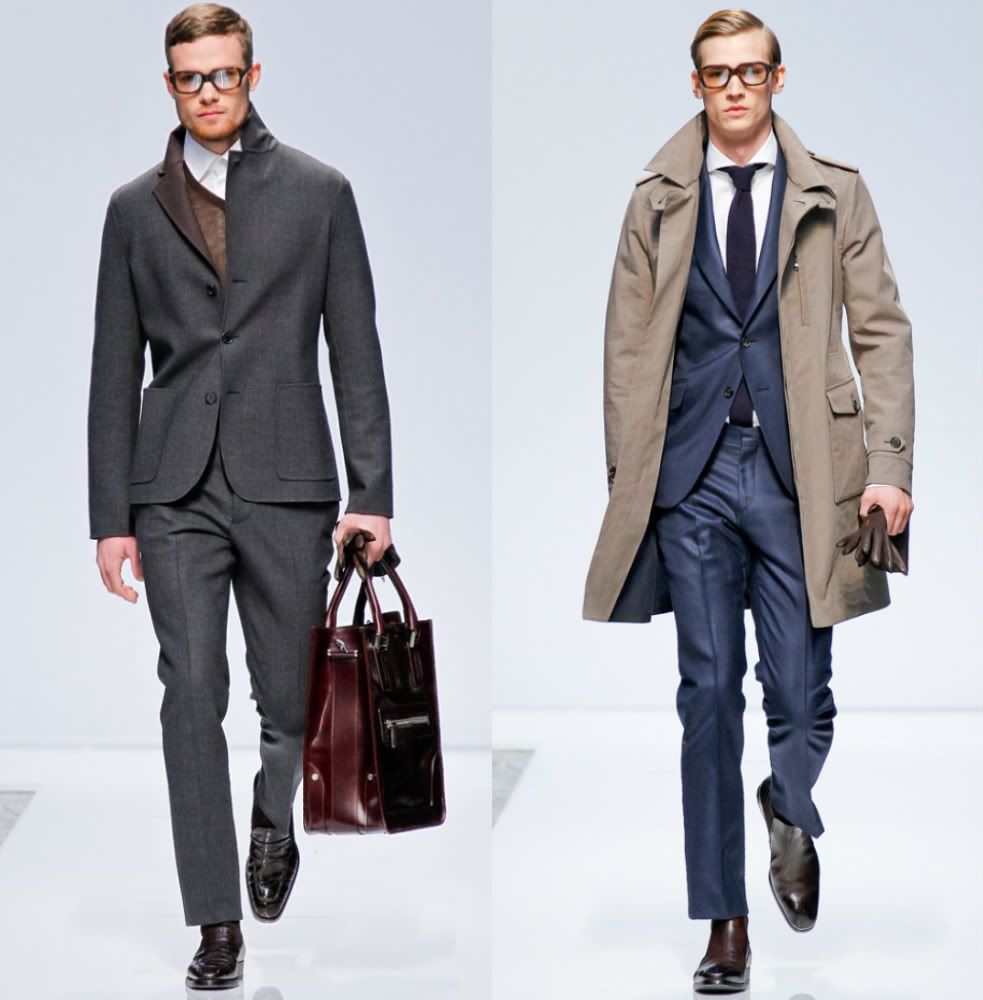 Ports 1961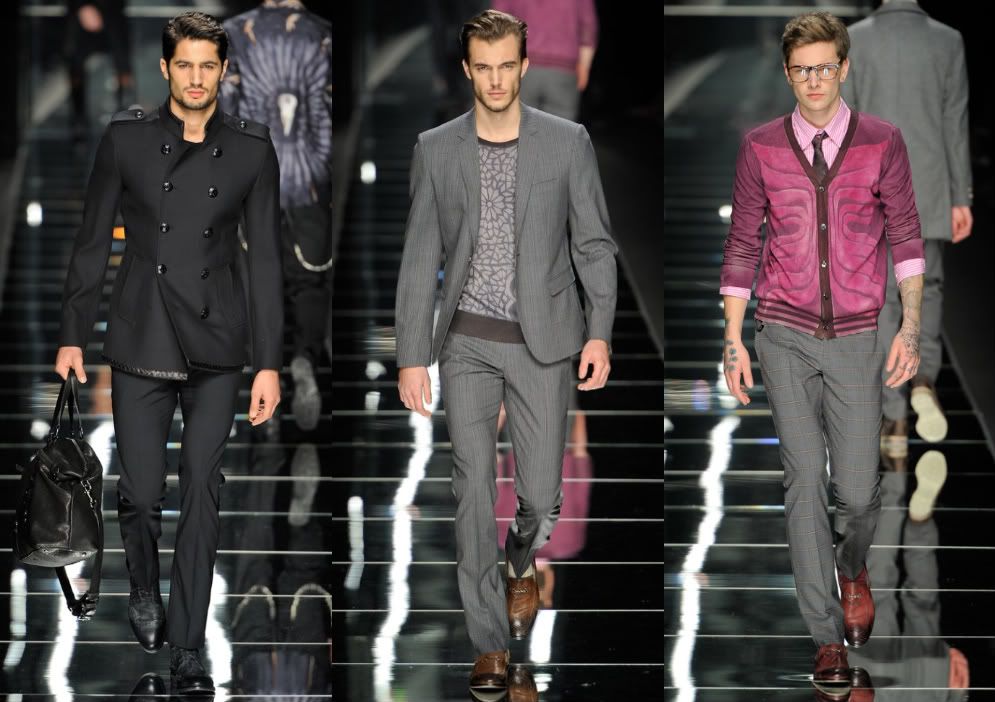 John Richmond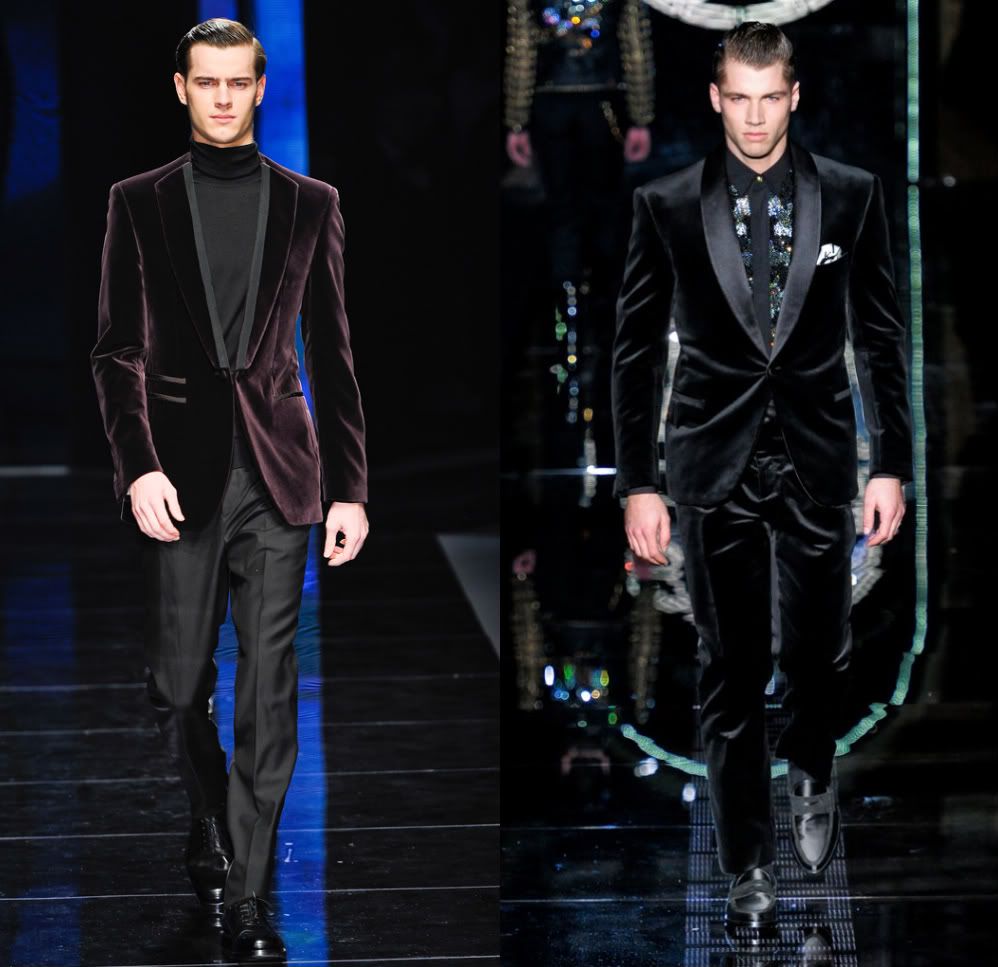 Love the rich velvet fabric at Salvatore Ferragamo and Versace.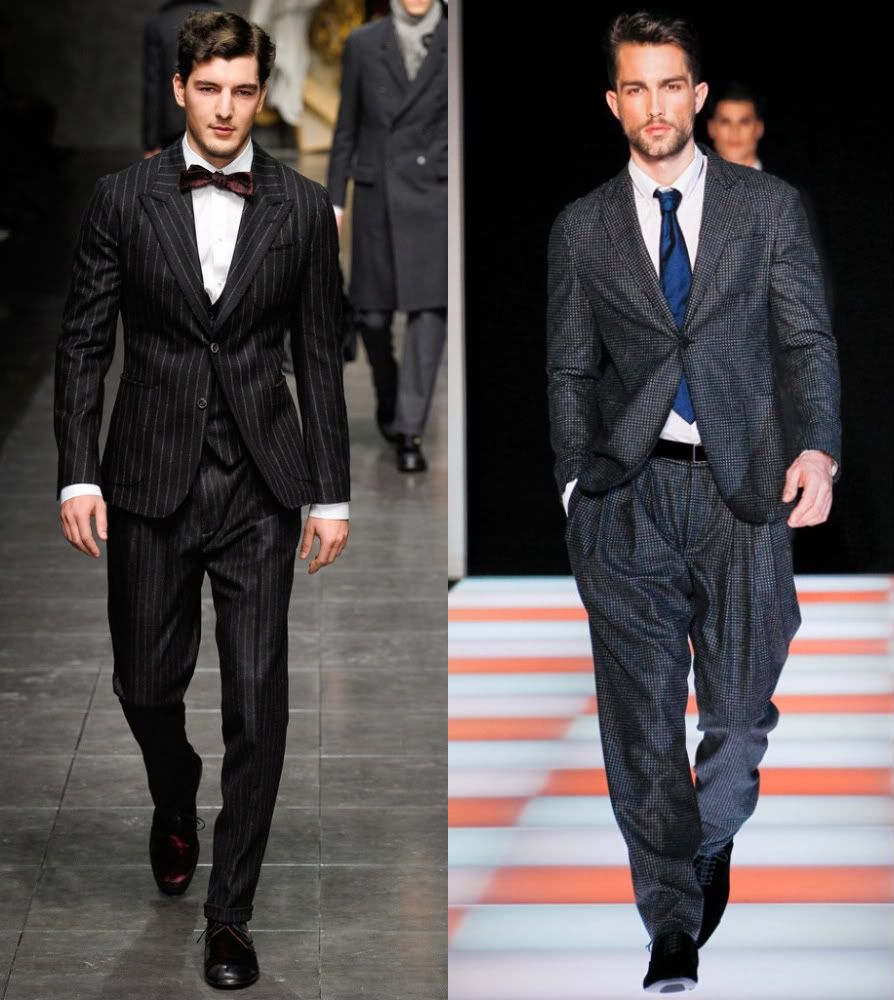 Patterned suits at Dolce and Gabbana and Giorgio Armani.
Fashionisto